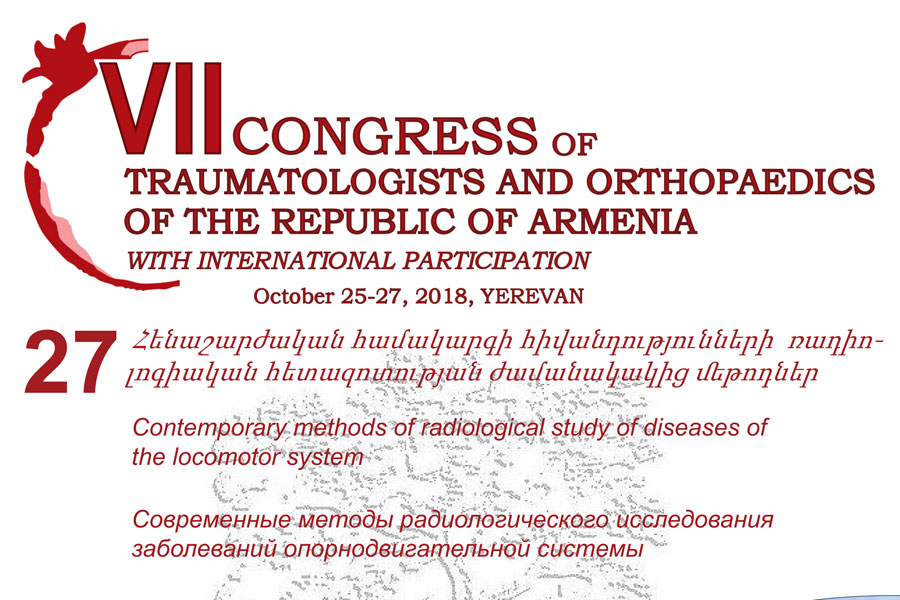 Musculoskeletal radiology
Contemporary methods of radiological study of diseases of locomotor system.
On October 25-27, the 7th International Congress of Traumatologists and Orthopaedics will be held at Elit Plaza Business Center.
In the framework of the Congress, the Association of Armenian Traumatologists and Orthopaedics jointly with the Armenian Association of Radiologists organize session on October 27- musculoskeletal radiology day!
View the programme here.
Participation fee is 10.000 AMD. The places are limited. You should register online by filling the registration form.
After online registration, please make the payment via bank with the following bank details: beneficiary bank: ACBA CREDIT AGRICOLE Bank, Armenian Association of Radiologists  SO, 220413350343000 AMD account. Please mention your name during the payment and the name of the congress as payment purpose. Send us (armradiology@gmail.com) the invoice for registration confirmation.
Other news
Stay in touch
Videos
Armenian Congress of Radiology 2018