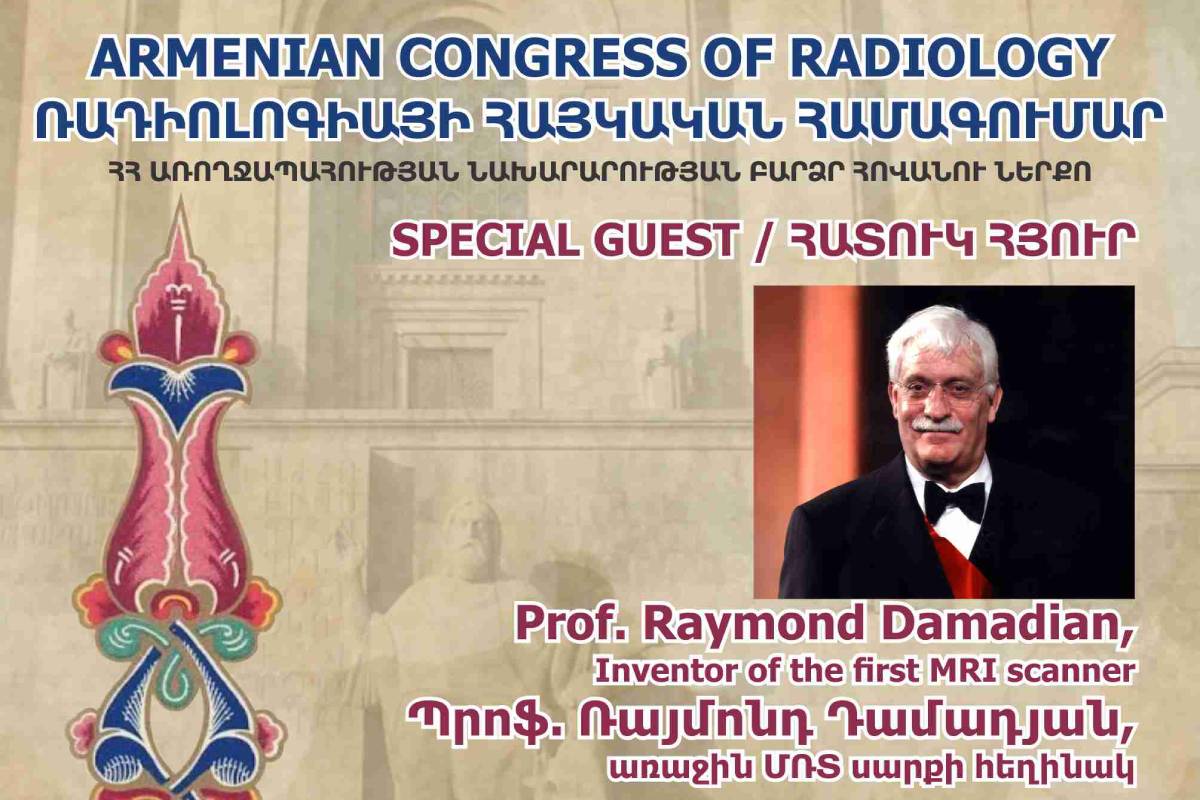 Armenian Congress of Radiology 2019
The Armenian Association of Radiologists organizes the 2nd Armenian Congress of Radiology, which will be held on 15th of June at the conference hall in "Matenadaran", Mesrop Mashtots Institute of Ancient Manuscripts.

The Congress will host numerous honorary guests from around the world. The participants will have a unique opportunity to meet Armenian-American physician, inventor of the first MR Scanning Machine Prof. Raymond Damadian. The participants will be honored to listen to the "Story of MRI" lecture presented by Prof. Damadian.

The Congress will also welcome such honorary guests as Professor Derchi, the president of the Board of Directors of ESR, Peter Baierl, the Executive Director of ESR,.Professor Gourtsoyiannis, the founder of the European School of Radiology, Dr. Bijan from California University, and many others.

VIEW THE PROGRAM OF THE CONGRESS

REGISTRATION PROCEDURE

You should REGISTER ONlINE before May 31. Note that you should make participation fee transaction prior to registration so that you can attach the photo of invoice in the online registration form.

If you have any difficulties or inquiries please contact us via email: info@armradiology.am.


PARTICIPATION FEE: 50 euro

*** Make the payment via bank, to the account of the Armenian Association of Radiologists 220413350137002 (euro) account number, (swift code: AGCAAM22). Please mention your name and ACR 2019 during the transaction.
Other news
Stay in touch
Videos
Armenian Congress of Radiology 2018