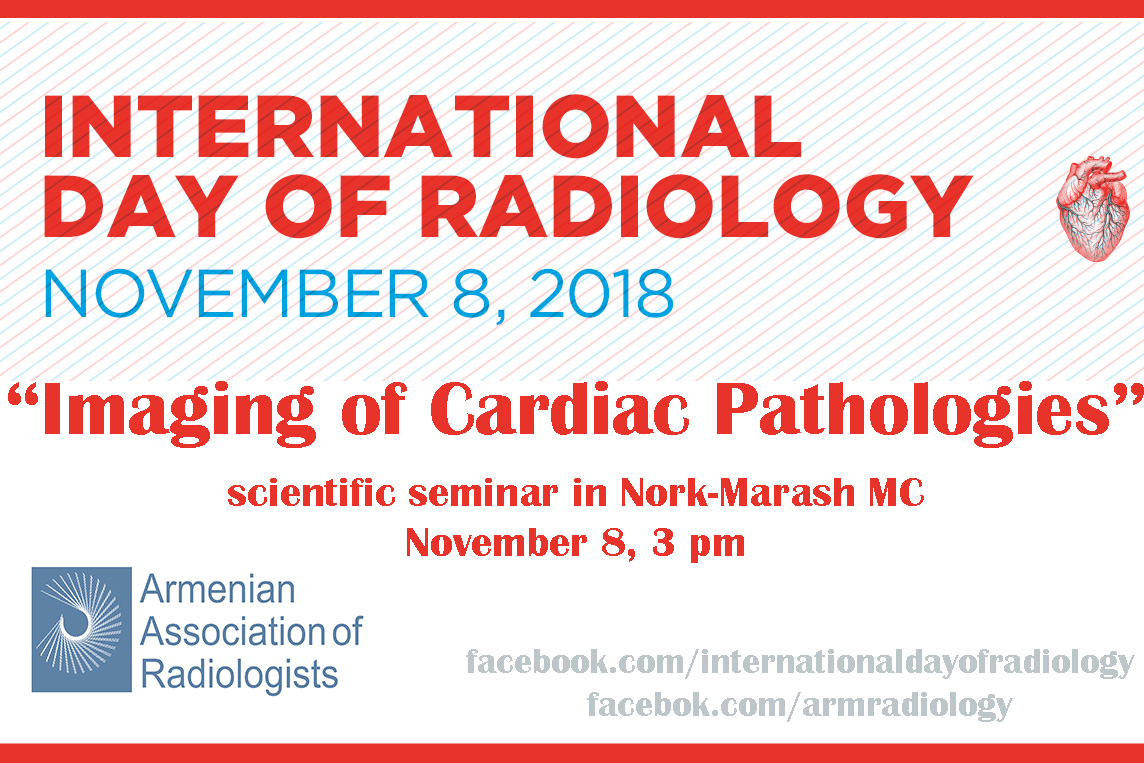 Cardiac Imaging, IDOR 2018
This year the International Day of Radiology is dedicated to cardiac imaging.

The Armenian Association of Radiologists, jointly with Nork-Marash MC, organizes scientific seminar dedicated to cardiac pathologies and their imaging.

The seminar will take place in Nork-Marash MC, on November 8, starting at 3 pm.

Participation to the seminar is free, the places are limited and preliminary registration is required.

Want to know how the International Radiology Day is celebrated around the world? Visit IDOR official website for interesting insights and more!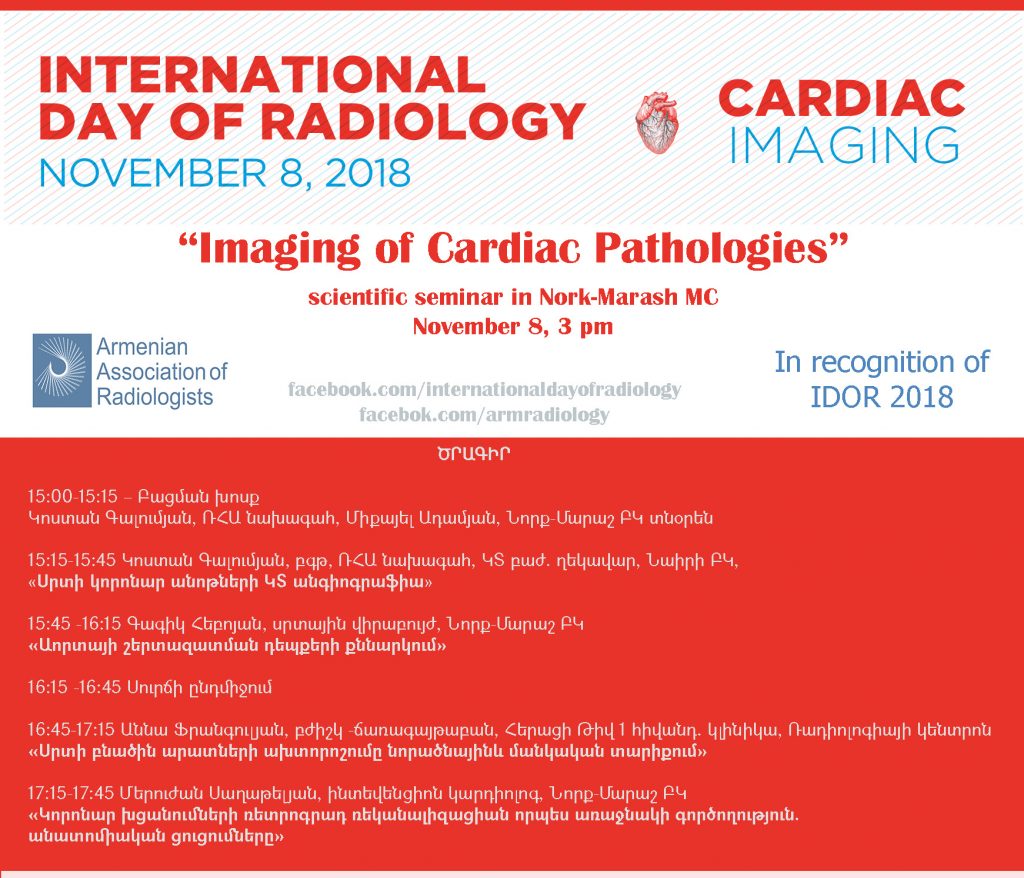 Other news
Stay in touch
Videos
Armenian Congress of Radiology 2018